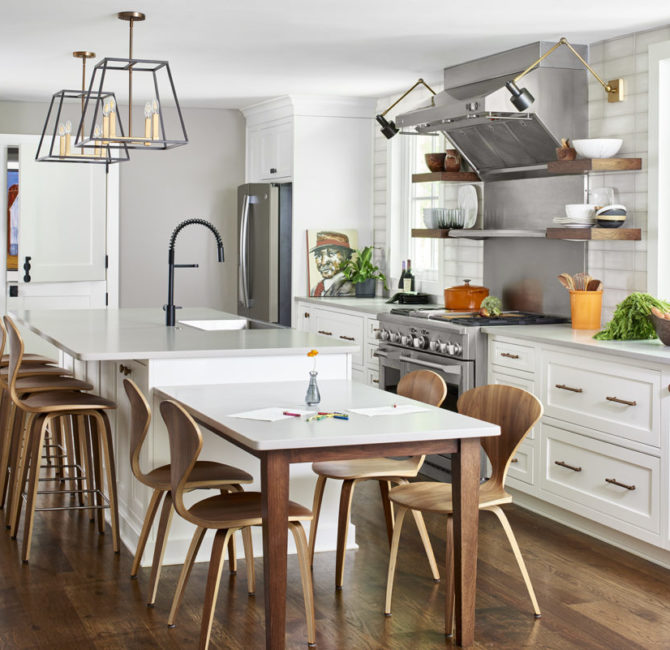 This 1960s ranch had low ceilings, limited light, and a poorly designed, inefficient floor plan.
Space planning:
The main problem with the design of this kitchen was the peninsula. Peninsula kitchens almost always make a kitchen smaller, and I only use this design configuration as a last resort. In this scenario, the peninsula and raised bar (a thing of the past), cut the kitchen off physically and visually from the breakfast room, limited contiguous countertop space, and in the below pictures you can see how it's dividing the room in half.
Several other problems existed:
Bar seating wasn't possible due to the limited space on the breakfast room side and conflicted with the breakfast room chairs, making the bar useless anyway.
The refrigerator was too far out of the work triangle guidelines for kitchen design, making it very inefficient and creating more steps than necessary.
The refrigerator was on the other side of the entry, crossing the circulation path from the laundry room, powder room, and garage studio/workshop.
The wall next to the refrigerator further fragmented this section from the kitchen as a whole.
 Design is not just trying to make spaces beautiful that are Pinterest or Instgram-worthy. Design is about making them more solution-oriented, so life is life easier, and one of those ways is by eliminating problem areas in the built environment.
Read More

›