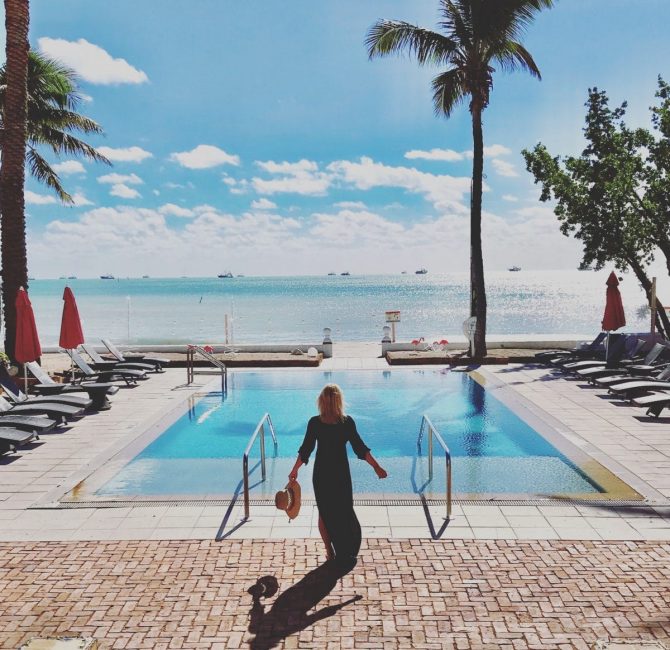 Key West
Island Heart
Vernacular architecture, charming colorful cottages, narrow streets, warm weather, tropical flora and fauna and tough people who deal with mother nature's constant threat by land or sea, my favorite places are islands.
This isn't the first time I've blogged about Key West, there is just so much to love on this tiny island.
And so many historic homes desperately needing to be restored. I need one of these to restore and preserve, either as a personal home or as a design project. The ceramic star on the outside of homes and businesses in Key West is given to properties that have displayed excellence in restoration and preservation. The designer, architect, contractors and craftsman who've worked on the project are given a certificate showing their involvement in the success of the project. Hoping one day to have a star myself.
You have to wander in Key West. The best finds are in the neighborhoods, tucked away from the crowds. The gingerbread in Key West is some of the most personal. Three of my favorite finds this trip are these below. I love it when I know a little something about the homeowner before I even meet them.
Southernmost House Hotel
Although this place is no secret, and in fact is one of the most well-known structures in Key West, the Southernmost House Hotel has the best beach view and cocktails by the pool. It's the only beachfront, adult only property in Key West. The bar is open to the public, and it provides a quiet spot on the opposite end of noisy Duval St for a drink. This was the first home in Key West to have electricity, and Thomas Edison oversaw the electrical design and installation of the house himself. Built as a private home, during the prohibition, the mansion was used as a speakeasy with a restaurant and casino. Several gangsters on their way to Cuba and celebrities like Truman Capote, Ernest Hemingway, Louis Armstrong and Tennessee Williams could be found here in the 1940s when it was a nightclub called Cafe Cayo Hueso. This tiny cottage on property sits right next to the old house, and I'm requesting this one next time we visit. The house is painted in aqua and a coral peach color with beautiful iron gates and tiny little decorative tiles set in the stone. Seems fitting that a colorful castle like mansion such as this would have some decorative castle tiles as an accent.
That morning an iguana fell out of a tree and in the pool at our hotel. The staff said they had never seen that happen. Everyone heard a loud smack, looked over and he was in the pool. Startled momentarily, he didn't move immediately, then swam over to the stairs, got out and climbed right back up in the tree. In all my visits I have never seen such large iguanas in Key West- the Caribbean islands yes. I had my eyes in the trees for falling iguanas since that morning (remember that weird movie with Tom Cruise and the falling frogs- that's what I thought of) and saw this guy. Look at how big he is. And, since we were there at Christmas, I had to snap a pic of their island Christmas tree with pink flamingos.
The Saint
Currently, my favorite place to stay in Key West is The Saint. Cool and contemporary, this hotel occupies the old Key West Hospital. Newly renovated, with dark woods walls and floors, contrasted by this large blue velvet tufted banquette in the lobby, The Saint feels dark, cozy and enveloping with all the wood, reminiscent of the inside of a Cuban cigar box you'd see on Duval, sheltering you from the island heat, with a signature smell that grabs your attention when you walk in. It was so good in fact, I had to order it from the company who makes it when I got home. The hotel has a bar and restaurant onsite, and even if you're not staying there, you need to go have a drink or grab a bite to eat. In addition to that signature scent, the hotel's signature color is obviously blue, as it is present throughout the entire property. Even that signature scent is called Blue, a beautiful blend of amber, sandalwood, mandarin, lemon and bergamot. Located on Eaton St, with a sister property in New Orleans, you have to check it out.
Grace on Frances
I have also written about Grace on Frances before. It's my personal favorite in Key West, and I can't rave about it enough. As I mentioned in a previous post, this secret little gem is part gallery, part shop, has rotating art of all types, and has mastered the art of display. This time I purchased this ceramic french press. I have a single cup press, but this one makes about three cups of tea, has that toothy, un-glazed pottery feel, copper top, clean simple shape, and if you take out the strainer, it can double as a carafe.
This combo yoga studio, cafe, and shop is lovely. Offering an assortment of gluten free, healthy options, this shop/studio is on Duval closer to the beach end, away from the craziness.  Bohemian style fashion, jewelry and a quick grab and go snack, if you don't have time for a class, are perfect in the morning before exploring.
Easy, breezy style in a darling little cottage on Southard St. One of my new favorites for fashion, jewelry and a few small gift items.
The saddest part is most people never get off Duval St when they visit, and with the exception of a few places, most places are cheap souvenir stores. Do you have a favorite in Key West or have you stayed at a great place I need to know about? Let me know. I'd love to add it my list next time.
Thanks for reading!
Xo,
Cass