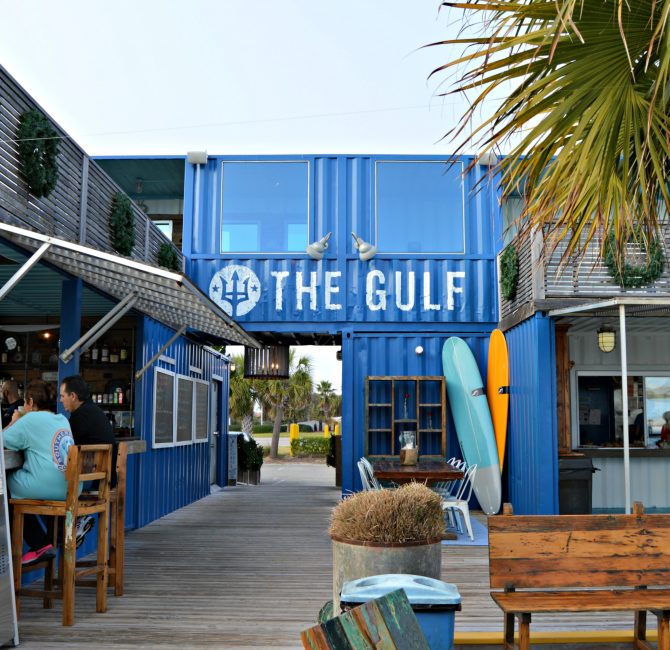 Cargotecture | Arkitainer
Cargo Container + Architecture
In a world of portmanteaus (Bennifer, Brangelina, Kimye, etc), Cargotecture or Arkitainer (architecture + container) is the combination of two very different words to create a specific type of upcycled, cutting edge architecture, and it's trending all over the world.
These intermodal containers, aka shipping containers, conex boxes, and freight containers, are standardized containers meant to be shipped across all modes of transportation (truck, rail and sea) in the globalized shipping system. They are designed to be loaded, stacked and shipped based on a system created after WWII in an effort to minimize transportation cost. They are tracked via computer, each having its own number, and moved by cranes and lifts. There are an estimated 20 million containers in use around the globe today.
Over the past decade, these containers have found new life in architecture. With the growth of the tiny house concept and the trend of upcycling and repurposing, people have gotten really creative with these boxes.
The Gulf Restaurant
When The Gulf opened a few years ago in Orange Beach, AL, I was really surprised. Something that seemed so California had made its way to Southern Alabama, a place most people might be surprised to find such creative and forward-thinking architecture. Situated right at Alabama Pass, beneath the Orange Beach Bridge, these containers have created a cool beach vibe in a food truck park feel. In fact, it's a lot like a food truck without wheels. Since they were built to stack, these boxes are like Legos, stacking in a multitude of configurations. While limited to a specific size based on the container itself, these boxes are fairly versatile as you can see below. Cutting openings, adding windows and awnings, fitting them with plumbing fixtures, creating a gift shop and stacking them in such a way to provide covered seating makes these boxes surprisingly very aesthetically pleasing and functional. Since they are meant to withstand transport on oceangoing vessels in harsh seas, these containers are perfect for their location this close to the water and salt spray, while at the same time, taking a beating in the Alabama sun and heat.
For my Atlanta friends, you'll easily recognize Delia's Chicken Sausage Stand on the Westside as an example of Cargotecture. And I must add if you haven't eaten here, I highly recommend you try their breakfast or tacos.
Both these places are such fun examples of cargotecture and there are architects and designers across the globe doing some really cool things with what otherwise looks like a very ugly, utilitarian box.
There are so many positives to using these containers in the built environment, everything from their structural qualities to their very low price tags. I can envision these for low income projects or even in what could replace trailer parks with a more modern look and feel.
Are there any you've seen that you like? I'd love to check it out. Send me a link.
xo,
Cassandra